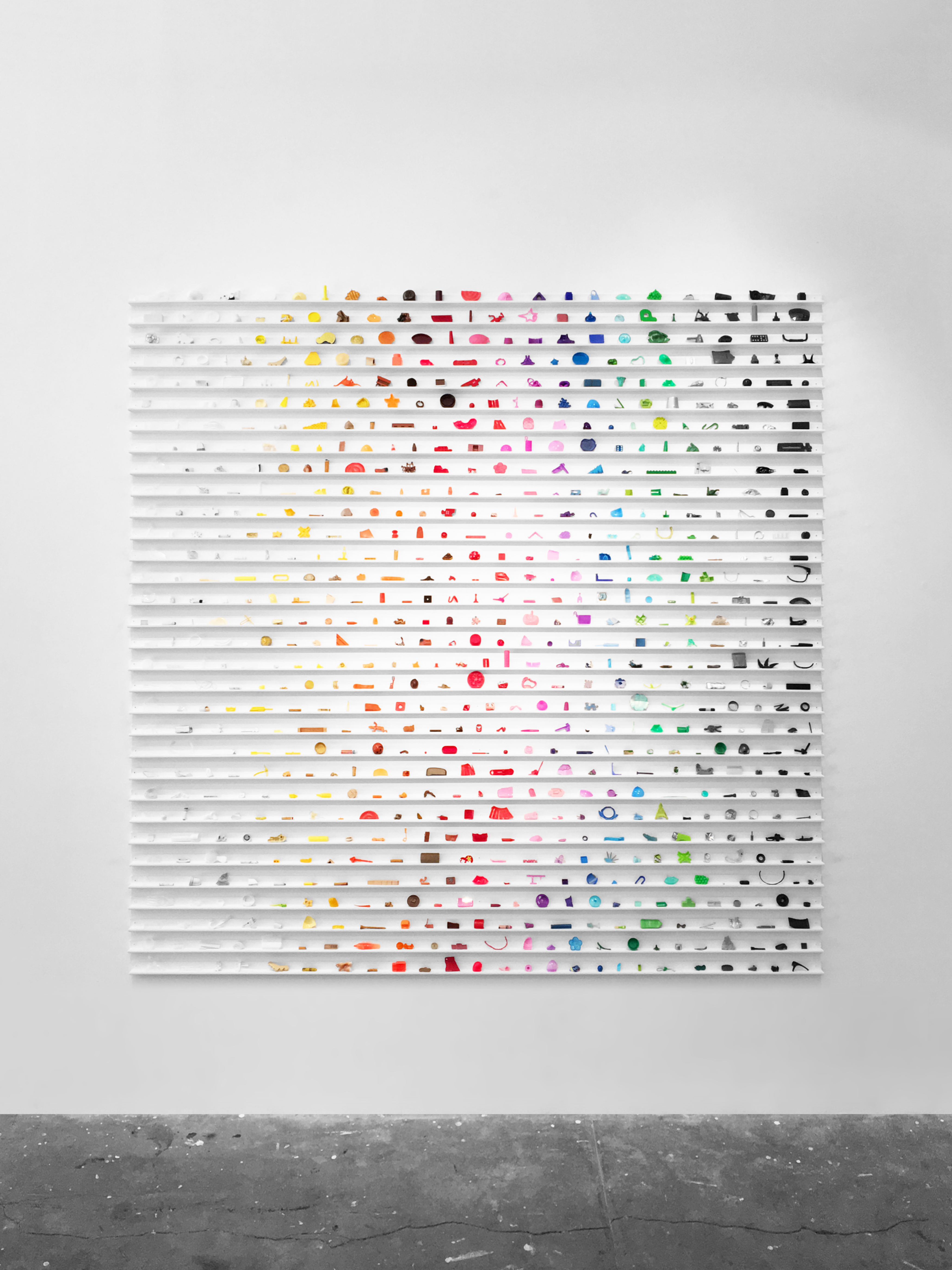 Emerald Detritus, 2017.
Chromatic sequence of found objects walking through the city during the week prior to the exhibition.
200 x 200 x 3 cm approximately.

Presented at Vessel, Three Viewpoint from Contemporary Mexico, 2017.
Group show curated by Moises Himmelfarb. SOIL Gallery, Seattle, USA.
Project carried out with the support of Ministry of Foreign Affairs Mexico.